SuperGold
Bee Card is your new prepay card that will make travel by bus easier and smarter, paving the way for better city planning and transport options in the future.
When your region switches to the Bee Card you will need to have your SuperGold travel concession loaded on to a Bee Card in order to keep enjoying your free bus travel.
Refer to the list of regions on this page to find out when your region will switch to the Bee Card.
Instead of showing your SuperGold card to a bus driver you'll use your Bee Card, just like all other passengers, to tag on and tag off the bus using the card readers by the door.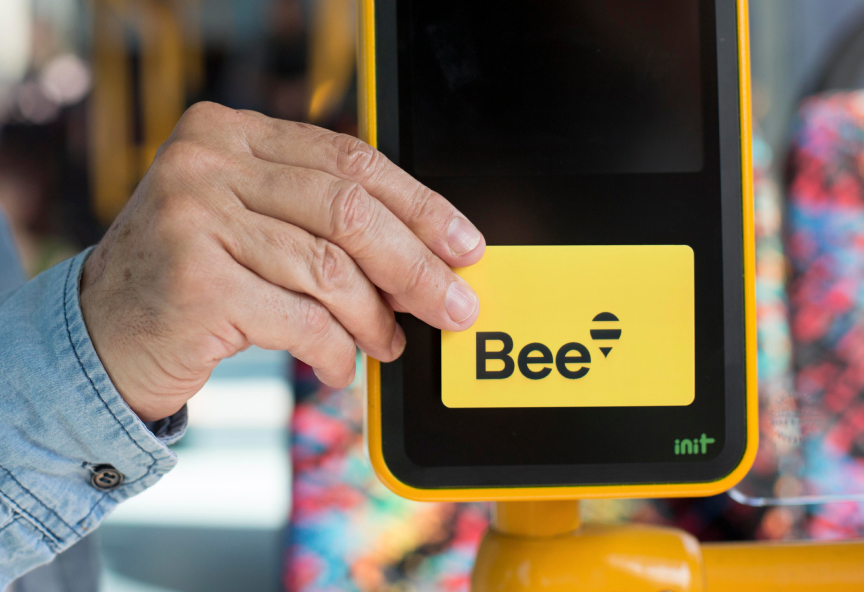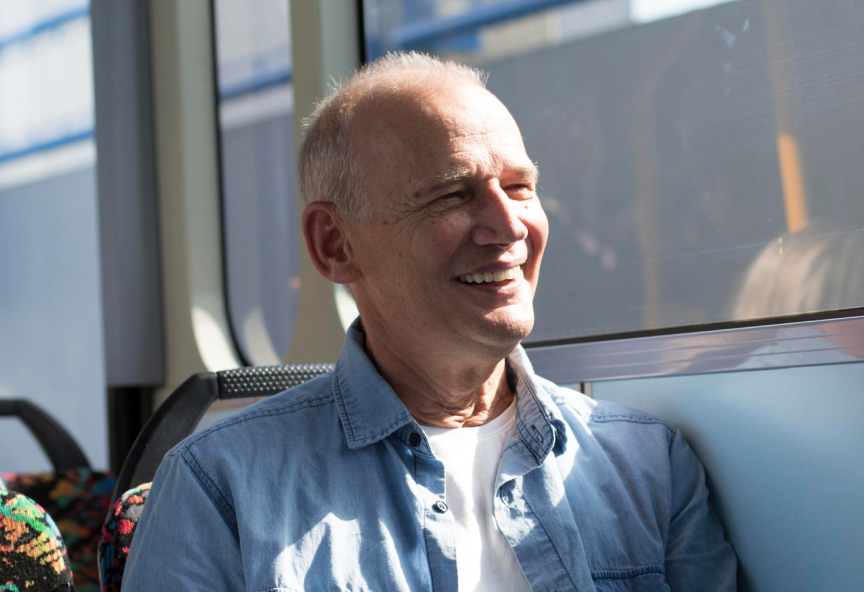 When you tag on your Bee Card the readers will recognise you're a SuperGold customer and you'll travel free between 9am and 3pm and after 6.30pm on weekdays and all day weekends and public holidays.
Find out more about the SuperGold Card here.
If you use the bus during peak hours, use your Bee Card to receive the senior concession available in your region. You can top up funds or load passes onto your Bee Card so no matter what time you are travelling you can just tag on and go.
Don't forget to tag off as you may be charged a default fare (even if you are travelling within the free period).
You'll need to carry your SuperGold Card with you when using the bus, as proof of your eligibility for SuperGold concessions. From time to time this may be checked by the bus driver, or a regional transport representative.
---
Getting your Bee Card and loading your SuperGold concession
Online
Order your Bee Card online from this website to have your card posted to you free of charge. You will need to enter your SuperGold card details.

When you receive your Bee Card go online to activate it.
Start using your Bee Card to ride the bus!
In person
Pick up your Bee Card from a bus driver, local Transport Centre or Council Office. You will need to top up your card with a minimum of $5.
You can load your SuperGold concession on to your Bee Card at your local Transport Centre or come back to this website to do it online.
Start using your Bee Card to ride the bus!
To help get everyone started with the Bee Card, the card fee will be waived for an initial period. After the initial period cards will cost $5 when ordered online
---
How to top up your card
It's a good idea to top up your Bee Card with funds in case you do want to travel outside of the SuperGold free travel hours.
You can top up your Bee Card on this website, with your bus driver or at locations in your region. Refer to the list of regions on this page for places you can top up in your region.
To top up online simply select top up and follow the instructions.